Esskå Metall is company based in Landeryd (SE). We are mainly a supplier in the heavy vehicle and automotive industry . We strive to be one of the best companies to work with and therefore we have focus on quality and delivery precision. We provide a complete processing chain that can handle both high and low volumes with highly automated production lines.
Our machine equipment that can handle varaible of challenges. Here is a list for some of our machines:
Transfer fed pressline 3 Hydraulic presses 500 ton
Transfer fed pressline 3 Hydraulic presses 630 ton.
Transfer fed Hydraulic press 400 ton
Manual Hydraulic presses 150 – 400 ton
Transfer fed Eccentric press 250 ton
Automated Eccentric presses 40 – 250 ton
Laser scanning measure machine
Automated Spot Welding cells
Robot welding
Lazer cutting machine
Well equipped Tool Shop
If you want more info feel free to contact us.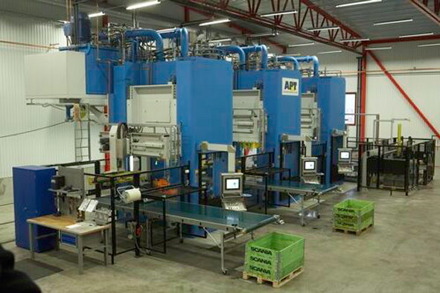 Create cost effective solutions without loss of quality to our customers

Strong customer focus

Honesty towards customers and employees

Innovative thinking